Luxury beachfront villa in Mauritius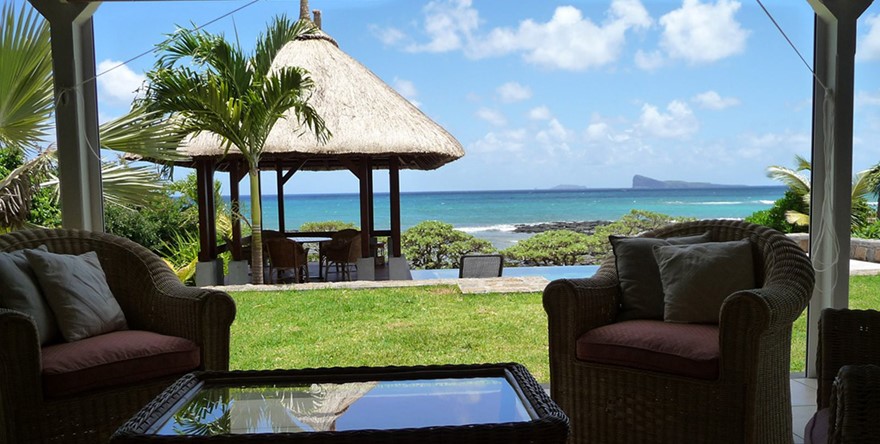 Making the choice to rent a villa with many exclusive services for you vacation in Mauritius is the best way to ensure a stay in the best possible conditions.
Many tour operators in Mauritius offer varied services from accommodation rentals to activities around the island. If you are looking for a luxurious stay, opt for a villa rental in Mauritius, a vacation rentals will offer a wide range of home services: housekeeping, chef, babysitter, car or boat rental …
On arrival in Mauritius
The Mauritius Airport created the Yu Lounge that has a separate terminal, which offers a 5-star welcome on arrival in Mauritius. Make coming to Yu Lounge to start their luxury holiday in Mauritius can be disconnected quickly. A hostess will take care of all your entry, for a stress-free arrival. A transfer from the airport to your villa by helicopter is also possible, to avoid traffic jams and to enjoy the unique landscape of the island.
You also can rent a car for your travel in Mauritius. For peace of mind and to avoid potential stress of driving on unfamiliar territory, take a personal driver who will then load to drop you off or you see fit throughout your stay.
If you want to discover Mauritius another way, you can also rent a boat that can take you on the beach in front of your villa. Enjoy the lagoon of Mauritius and discover the Mauritian coastline and beaches.
Services directly at your villa
To make the most of your holiday, take all the housework to domestic staff: cleaning, laundry, ironing etc. To go further, you can also have the service of a cook at your villa: a great way to discover the typical flavors of Mauritius and enjoy meals worthy of a great restaurant.
Also, if you go on holiday with your children, it may also be wise decision to entrust them to babysitters. They will organized fun activities for your children while you will be able to enjoy a good moment alone with your partners on a paradise Island.
You will quickly understand, that by renting a villa in Mauritius, you can have customized stay that lives up to your expectations and requirements. Mauritius is the destination of luxury, renting a villa will allows you to enjoy all the benefits of a luxury hotel without the inconveniences.